Our story
OUR STORY
WE HAVE OPENED OUR ONLINE SHOP IN 2020 BUT OUR JOURNEY INTO NATURAL SKINCARE STARTED MUCH EARLIER IN 2018 WITH ONLY MAKING NATURAL DEODORANT FOR OUR FAMILY AND FRIENDS.
Along the way of this journey we started making more and more of our products, and as we learned more about ingredients, processes and materials we started playing with the idea of opening an online shop.
Our ethos is to make the very best and high quality natural skincare products with minimal impact to the environment. 
We don't outsource anything - we manufacture all of our products in our workshop and we carefully select our suppliers and take care of every aspect of what we do. This is because we prefer to have direct control over as many aspects of our company as possible, and because we want to invest every earning in making more and better products and in providing a better service to all of you!  
WE BELIEVE IN:
sourcing the highest quality, plant-based ingredients
staying sustainable as much as we can- no harmful chemicals are used
our products are packed with natural plant component and never tested on animals
all our formulations are carefully tested to deliver maximum result
all our products are freshly made and hand poured in small batches
we only use pure essential oils for fragrance however, some of our products are available unscented
WHAT MAKES US DIFFERENT?
Starting our business we soon realised how many obstacles there are for small producers, from sourcing small MQ of our packaging to cosmetic assessments, but we promise you that as we grow, we will continue to improve! 
At Csilla Skincare, we really care about finding the best natural ingredients and in having the most sustainable possible packaging. However, we also put great attention into the production phase, ensuring that all of our supplies and production processes respect our values, and every detail is taken into account of having the greatest possible sustainability in the final product.
We are huge fans of transparency, and we share all of our waste, practices and decisions on our Instagram and Facebook pages, and here on our website!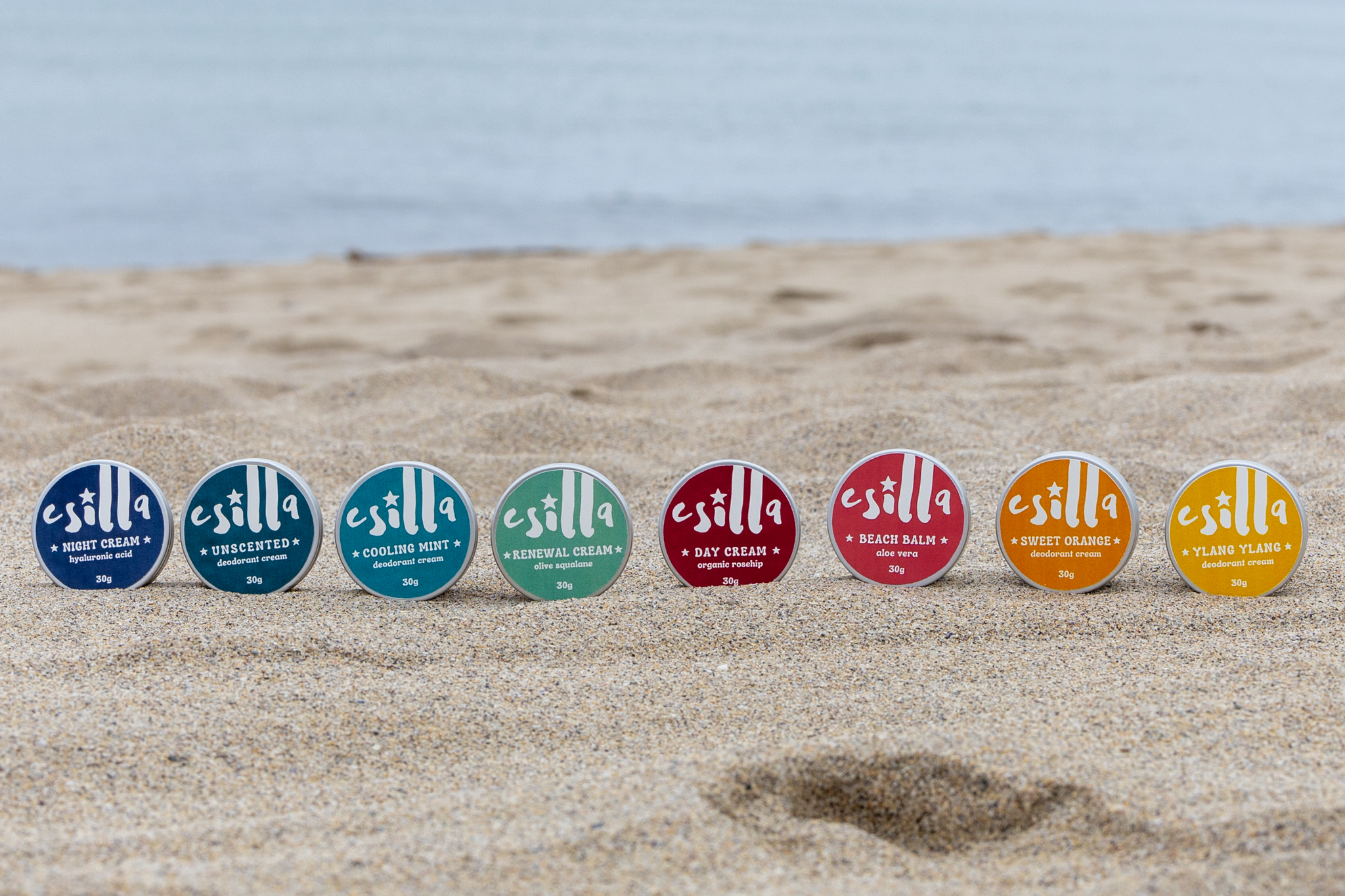 Keep up to date with our journey by following us on one of the media platform below.